Here are a few simply beautiful ideas to help you create some special holiday magic in your home!
Ornaments!  They're not just for placing on your holiday tree!  How about displaying them on your coffee table or dining table in an over sized crystal bowl or urn.   And round glass ornaments – customized with each guest's name and holiday year – can be used as your holiday dinner place cards.  These special ornaments will be come a wonderful mementos and  holiday gifts for your guests.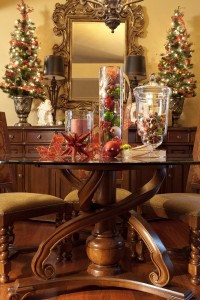 Lampshades need a holiday touch too!  Simply by adding a decorative bow, colorful tassel, or even a unique ornament to your lampshade will add just a spark of holiday magic to your decor.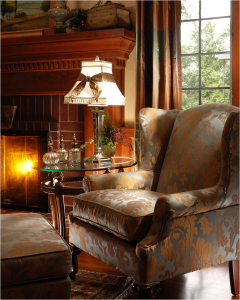 Fruits and vegetables can be festive!  Try spray painting walnuts or gourds in silver or gold and display them in a holiday themed arrangement.  Or simply fill a large crystal bowl with red and green apples, or fresh lemons or limes.  Mother nature's holiday colors are plentiful, unique, and ultimately edible!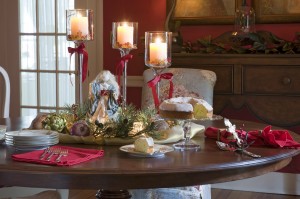 Tablescaping!  When adding holiday greenery to your tables or mantles, remember to add a few tall objects to provide visual interest and balance to your creation.