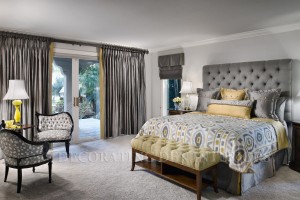 Sit by a bare window on a sunny day, and you'll feel the sun's warmth.  Sit by that same window on a cold, windy night, and you'll feel chilled to the bone!  With today's economic concerns, smart homeowners are continually searching for ways to cut expenses and save on their monthly energy bills. 
Naturally, the best place to start is to be sure our homes are well insulated.  But all too often, while overall home insulation is a priority, windows seems to be neglected.  No matter what your climate, bare windows are a primary spot for energy escape.  In cold climates, heat naturally moves toward the cold to escape.  And in warmer areas, outdoor heat moves toward the windows of our air conditioned homes.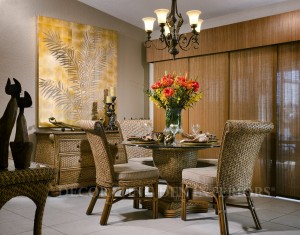 Sunshine pouring through your windows brightens a room and creates a cheery atmosphere.  Unfortunately, it can also do irreparable damage to your furniture, carpet and upholstery.  An appropriate window treatment will let light in while offering protection to your fine furnishings.
Windows treatments are not only a beautiful addition to your room, but a sound investment as well!  Did you know they can actually help you lower your fuel bills?  Draperies add polish to any room, and also provide excellent insulation from summer heat and the chilling drafts of winter.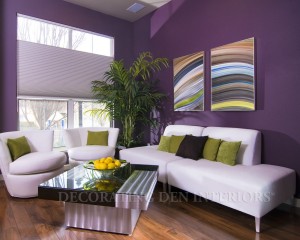 In addition to custom window treatments, there are numerous shade options available on the market today.  Here are three questions we suggest you answer before making any product selection:   Do you need special insulation protection?  Which direction does most of your windows face – sun or shade?  What treatment/product will work best with the rest of your room's design direction? 
Most importantly, talk to a professional interior decorator at Decorating Den Interiors.  We not only have a vast store of knowledge on which product would work best for your individual situation, but we'll be able to add that all important decorative element to your overall window treatment design.