COLOR TRENDS….UPBEAT AND MOOD BRIGHTENING!
Tangerine Orange!  This popular color continues as a popular option, especially in upholstered furniture fabrics and accessories.  When used in combination with warm oranges, deep pinks and lush teals, your room design will immediately be bright, warm and cheerful!!
Cobalt Blue is becoming a truly dazzling color.  From cool sky blue to robin's egg, denim, periwinkle, teal and deep rich indigo, blues become an easy shade to either feature prominently in your overall design plan, or mix with other shades.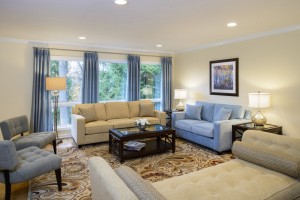 Ravishing Reds!  While a little goes a long way in using reds in your décor, it is definitely a sizzling, hot shade.  Guaranteed to introduce passion, and create energy and optimism, reds add a bit of daring into any color scheme.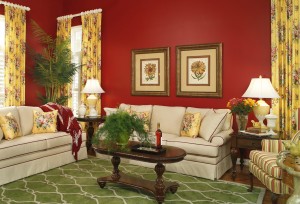 Cool Greys!  This neutral shade continues to be an outstanding option.  As do grey toned taupes and beiges.  Using grey's as your home's neutral color, is an outstanding option.
Lively Orchid!  And, last, but certainly not least is our 2014 color of the year – Orchid!  This light and bright lavender shade offers a touch of the tropics to a room's color scheme.  When paired with greens, pinks and blues, this delightful orchid shade sparks just a bit of interest and drama to your room's décor.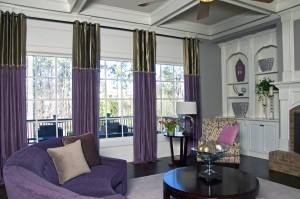 If 2014 finds you wanting to simply spruce up your décor a bit, or undertake a major remodeling project, consider incorporating some of these exciting design and color trends to your overall design plan.   It's my believe that every home deserves to put it's "best foot forward"…especially with the beginning of a wonderful New Year!