It's a NEW YEAR - a fresh start for you and your home.  Here are some quick tips to help you liven up your home in this exciting new year. 
HAVE SOME FUN WITH COLOR!  Nothing can brighten up a room quicker and easier than changing a wall's color.  Try painting one wall an accent color –or perhaps repaint an entire room.  What a great way to breath life into a dated, dull color scheme.
CREATE A PHOTOGRAPHIC GALLERY WALL!  Why not display some visually interesting photographs – self taken – that you dearly love, but have hidden away!  Try framing them in differing frame styles and hang them in an asymmetrical style on a blank wall.  Not only will you add some great drama to blank wall, but you'll have the joy of reliving great memories – perhaps from trips taken to exotic places!  And if a photographic gallery wall isn't your cup of tea, how about displaying a clever collection – such as these interesting – artful – clocks!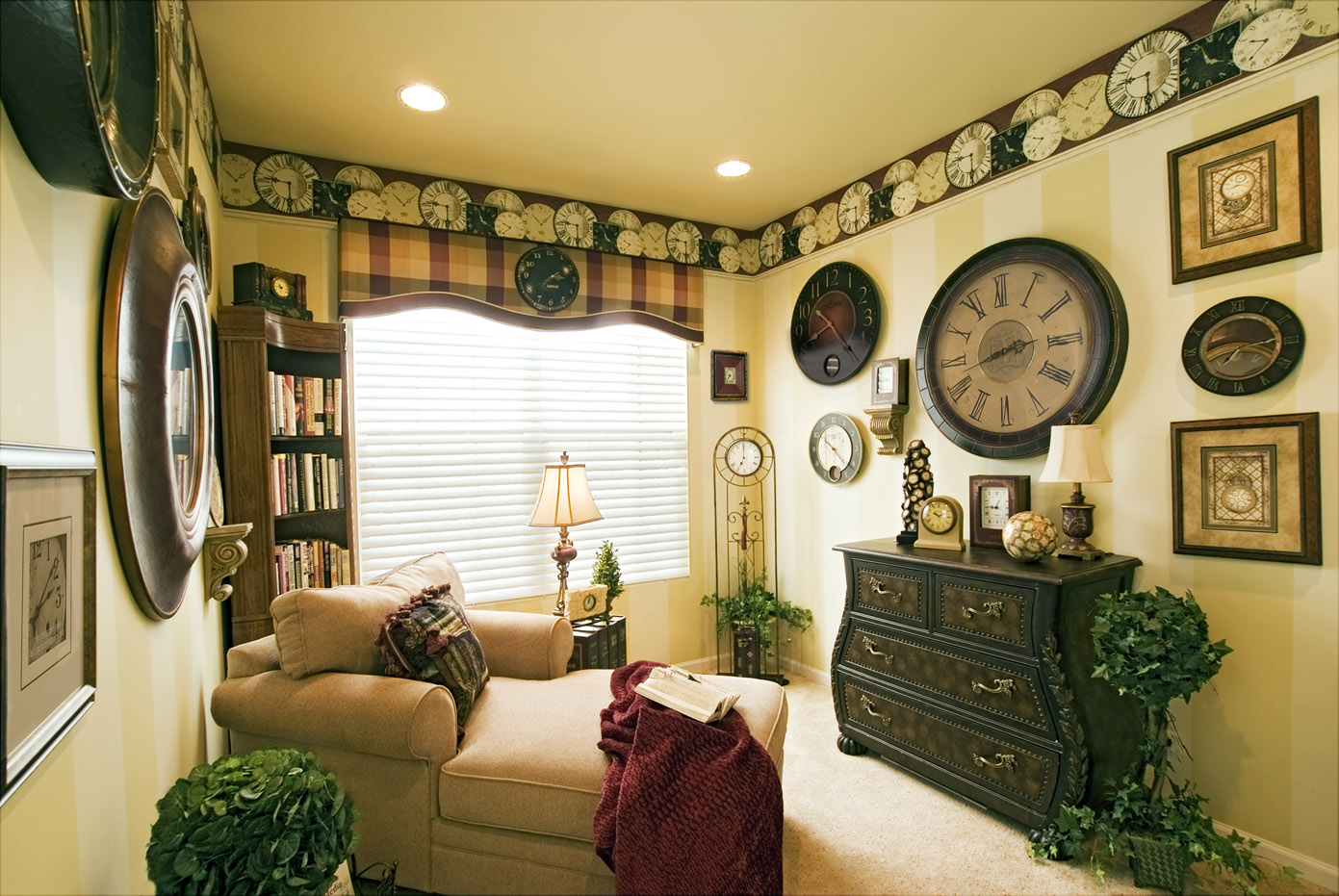 REARRANGE YOUR FURNITURE! Often times, I find my clients subscribe to the motto "a place for everything and everything in its place". BUT, nothing livens up a room more than simply rearranging or shifting the angles of furniture.
ADD AN AREA RUG!  Drama, spice and pizzazz can be instantly created by adding an area rug to your room's décor!!
CHANGE YOUR LAMPSHADES!  No more plain white lampshades!  Boo Hiss!  Today, dramatic textured lampshades abound!  Or simply opt for a stylish black lampshade!  Again, super design impact!
ADD SOME FLORALS!  And change them with the seasons.  Silk or fresh  botanicals add a lifelike festive drama to any room.