Have you noticed that when you entertain in your home, the party eventually ends up in the kitchen?  This room continues to be an important gathering spot of family and friends for centuries.  And today, more and more homes are designed with kitchen's adjoining other rooms, such as family rooms, sunrooms, breakfast rooms, or even flowing outside to decks and porches.
 Kitchens are also becoming larger in order to accommodate various family activities.  Designs include built-in desks used for paying bills, doing homework, or keeping little ones busy. 
An island is the perfect sport for an extra work station, added storage or an afternoon snack.  Storage centers also play an important role.  Many homeowners insist upon such built-ins as pantries, corner glass fronted cabinets, or closets specially designed for holding spices, recycling bins, or those special collectibles.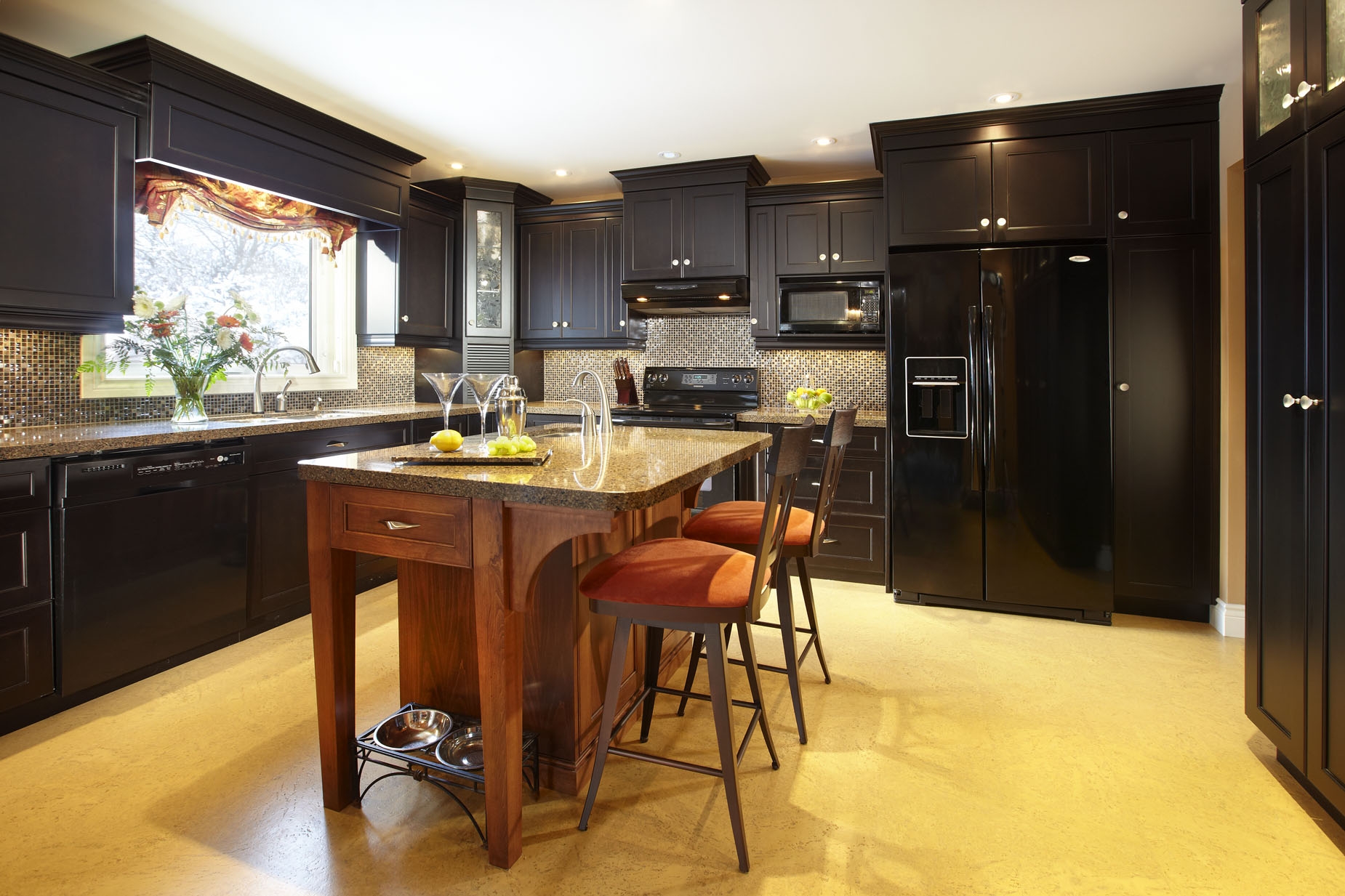 If you are simply looking for a quick kitchen facelift, try adding decorative knobs or handles or your cabinets – or removing those you have altogether!  Adding new placemats, a tablecloth or upholstered chair seat cushions, might just add an extra special splash of lively color.  Even some whimsical fresh accessories on your countertops will help to give your kitchen a whole new outlook.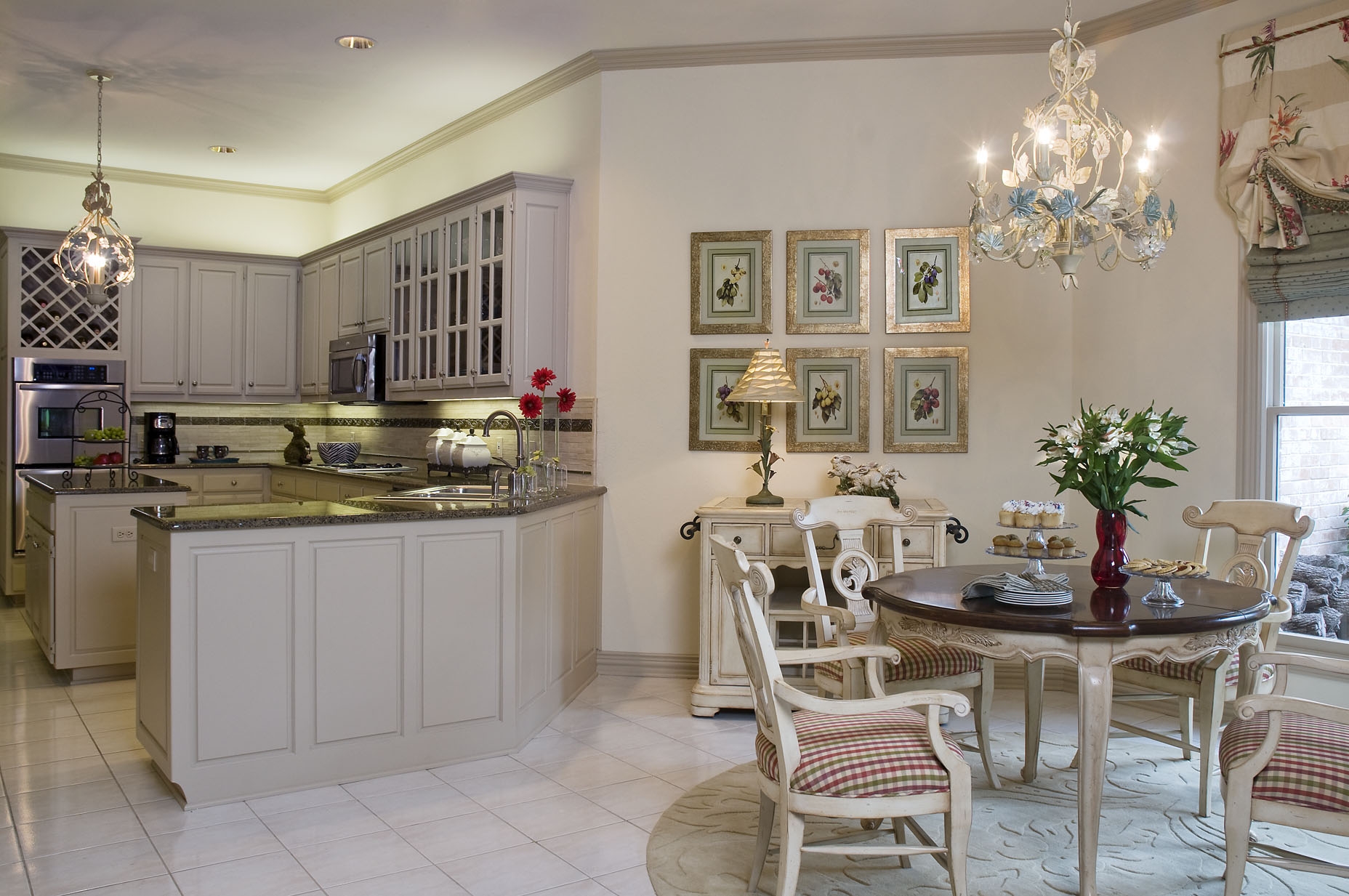 Opening up the kitchen into other rooms can sometimes present a decorating challenge!  How do you coordinate these rooms, while making sure each one retains its individuality?  One of the easiest ways to achieve this feeling is to select a main color, and then pull this color from room to room, varying the color's intensity.  Perhaps you might consider using a warmer tone in the kitchen, a lighter shade in the hallway, and a dramatic accent wall in the family room.
A general decorating theme may also be the key to tying two rooms together.  Whether you style is traditional, transitional, or contemporary, repeating this style with color and accessories throughout, can give you the complete design flow you're after.
 No matter what choices you make, enhancing the warmth and comfort of a beautiful kitchen will cascade throughout the rest of your home and provide a lifetime of memories.